"We focused on innovation of production and organization for continuous quality improvement to meet customers' satisfaction."
Our factories take advantage of modern industrial engineering to achieve maximum efficiency in production flow and in technology employed. Ensures comprehensive testing of standards and quality covering every important aspect of our product: measuring
Process of Production
Our production contains with 3 lines: Needle Punch Carpet, Hot Press Felt and Automotive Parts.
Needle Punch Carpet production line is started from Mixing Fiber of quality PP or Pet, then move to Fiber Comber for making as a sheet. The Next step is send to the Dile Machine for printing pattern until roll out. Latex Coating is the next for gluing in order to make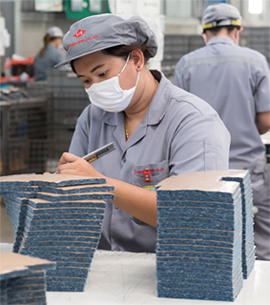 Hot Press Felt production line, the good selective resources such as Cotton, PP, Pet or Acrylic fiber are used, beginning with Mixing Fiber and comber as a sheet. Then, pass to Heating Oven at controlled temperatures follow exactly company standards until Felt Roll
Automotive Parts production line starts with Cutting needle punch carpet or hot press felt to proper size of usage. The next process is Pressing Machine to press carpet or felt into piece. The shape of output depends on Drawing or Pattern requested by customers.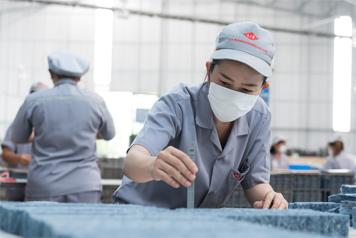 Quality Control
To obtain the perfect products with quality as company standards or customers requirement, L.I.S. International CO., Ltd. therefore create the quality control closely in every step of production process by compling with company standards and ISO to examine and ensure our products quality before deliver to customers. The quality control are divided by production process into 3 steps: Material Properties Testing, Checking Point of Produce and Packing and Packaging Check.